Actual release: October 2022
I frequently publish Points of Interest in Garmin POI file format – listing motorcycle dealers for BMW, KTM, Husqvarna, Honda, Yamaha.
As KTM and Husqvarna have a strong overlap in terms of parts supply, I list them both in the KTM file.
Motorcycle Dealer as Garmin POI List
To plan exciting routes, I pulled mountain passes from OSM (motorway,trunk,primary,secondary,tertiary roads).
All countries covered by the Gravelmaps.de are reflected.
Being appr. 4200 waypoints its a remarkable amount.
I provide them in two formats:
Installing Points of Interest
Simply copy the POI file (e.g. KTM-Dealer-POI.gpi) to the \garmin\POI directory of your Garmin GPS memory card.
Avoid installing to the Garmin device itself.

If the directory doesn't exist, create it.

You can store as many POI files in the directory as you want.
Locating a Point of Interest
In my Garmin Montana 680 I'm searching for Points of Interest (POI) –> Where to?–> Extras–> Yamaha-All
To provide an idea: 640 KTM or Husqvarna dealer listet (some duplicates).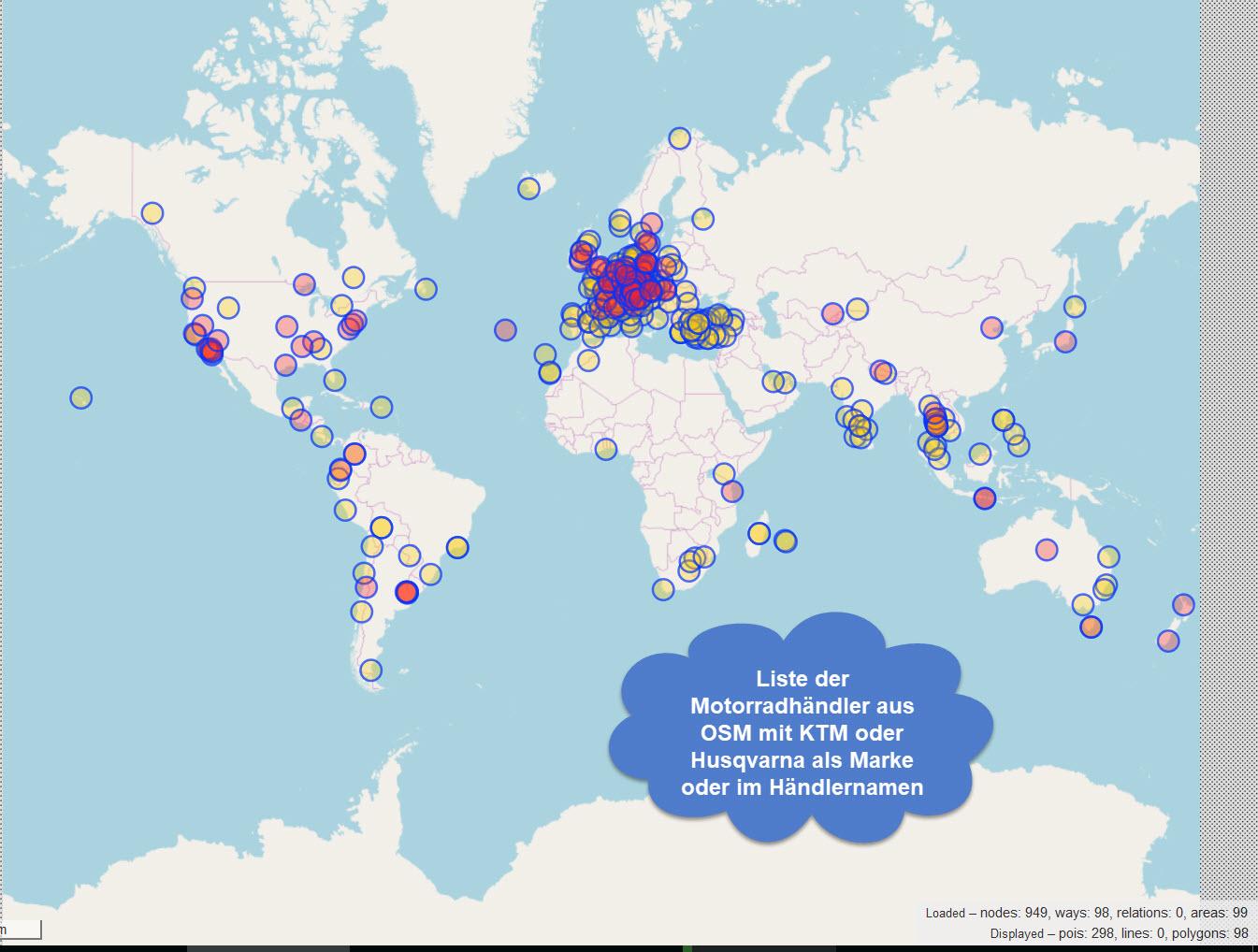 Approximately 4200 Mountain Passes